As we know, in most areas, the parking lot is dark and dim, and in some cases, the parking lot is wet. These factors provide a breeding ground for pests where insects such as mice, beetles, lizards, mosquitoes, etc. are easily found. Sewage beetles are one of the most common insects in the parking lot.
Free visit and lice spraying professionally and with a guarantee by spraying experts Contact 09192004096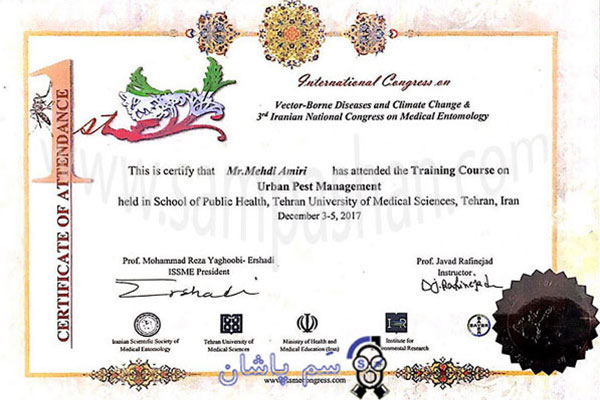 If you see such insects in your public or private parking lot, contact a sprayer in your neighborhood. Sampashan Company has expanded its services in all areas with new methods in parking spraying for the comfort and convenience of citizens, and the free consultants of this company are ready to guide and serve you dear ones. The goal of Sampashan Group is to improve and satisfy our dear customers, so that the work can be done in the best way with maximum impact and payment of the minimum cost.
If the parking lot is sprayed by people who do not have the necessary expertise, the colonies may not be completely destroyed and the carcass of the animal may remain in some places, which in turn will increase pests in the environment. Do not use, sometimes it will injure, or even transmit the disease to people in the parking lot.
So, to spray the parking lot, please contact the expert group of Sampashan Company.