The health of the factory environment is an important factor in the construction industry, both in supplies and objects and in food. If the plant suffers from pests, human health will definitely be endangered. The presence of these pests in the factory will cause the production to stop and in addition to the damage to the materials provided in the factory, it will also cause damage to the factory production line. We know that food factories are mostly attacked by animals and insects such as beetles, mice, lizards, scorpions, tarantulas, snakes and …And the damage to the factory property is greater, so it is better that if you see such insects and animals in your factory, be sure to contact a specialist in the field of spraying. Sampashan Company has proved with its many years of experience that it has been able to overcome such pests and animals because it will advance the best solutions. Spraying company, having specialized personnel in the field of factory spraying and using high quality spraying materials that do the least damage in the shortest possible time, is intended for its customers.
Free visit and lice spraying professionally and with a guarantee by spraying experts Contact 09192004096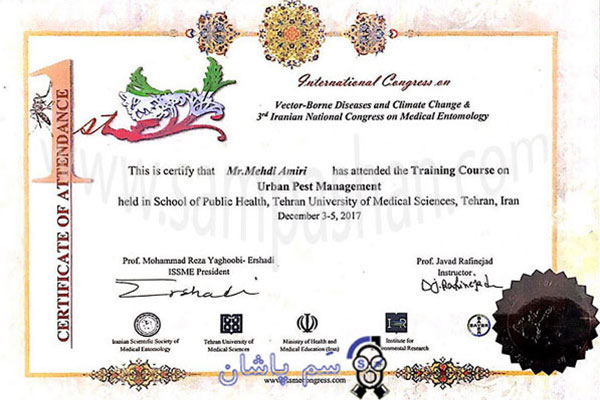 Measures to be taken to prevent pests from entering the factory:
All pores, seams and cracks in walls, holes, broken glass and any part of the entrance and exit for animals and insects must be covered.
Be sure to remove edible food from the place or be sure to cover it.
– The best time to spray the factory is after office hours.
Measures taken by the spraying staff in spraying the factory:
– Identification of colonies
– Blocking the colonies
Extermination of carcasses of insects and animals
One of the important goals of the spraying company is the maximum effect of spraying and the minimum cost for the customer. Customer satisfaction and comfort is primarily important for the spraying team.